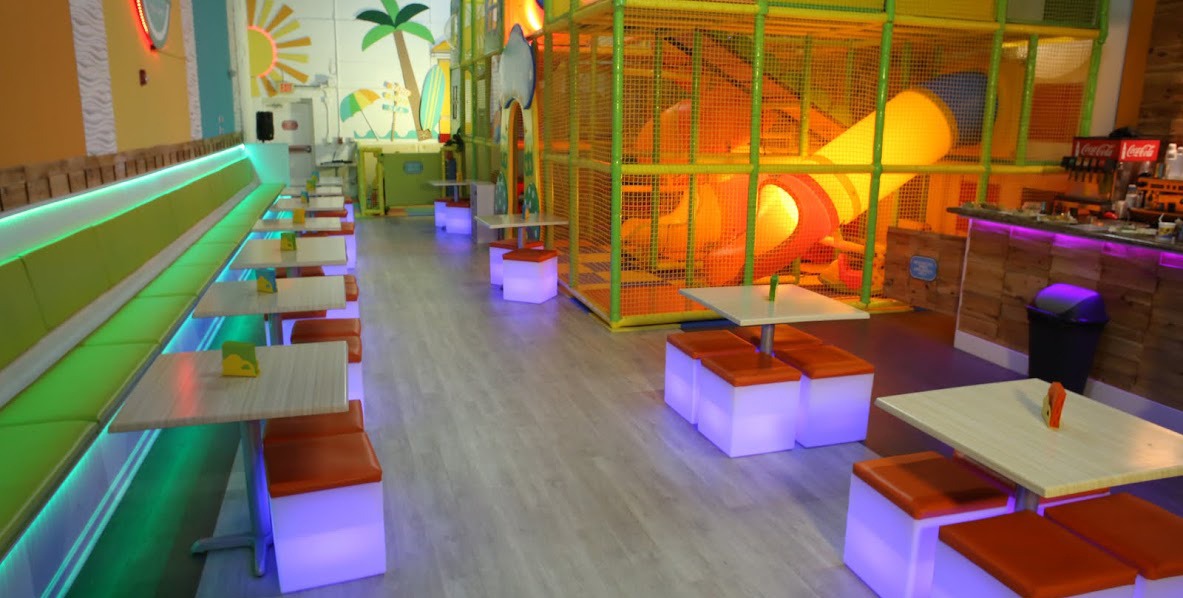 About Us
In our dreams, the idea of creating a space where the children and adults' needs met together was born!. MAWI PLAY CAFÉ is a Indoor Playground full of entertainment, quality, fun, and safety for the whole family; bringing amusement to the little ones, parents, friends, and family members. This is a warm place to meet where every area has been designed for their enjoyment.
MAWI PLAY CAFÉ offers to its clients a Restaurant/Café with an excellent fusion in its kitchen of healthy, and gourmet options.
It's our commitment and challenge every day to make all our clients' visit unique, so they can relax with the company of their children. We provide a magical playing area for the little ones in which they can interact with others, and a different concept in which you can have it all in one place.
Open Play
Hours of Operation:
Monday: Closed
Tue/Wed/Thr:3pm to 9pm
Fri/Sat:3pm to 10pm
Sun:3pm to 8pm
Private Parties: Sat/Sun:12pm to 3pm